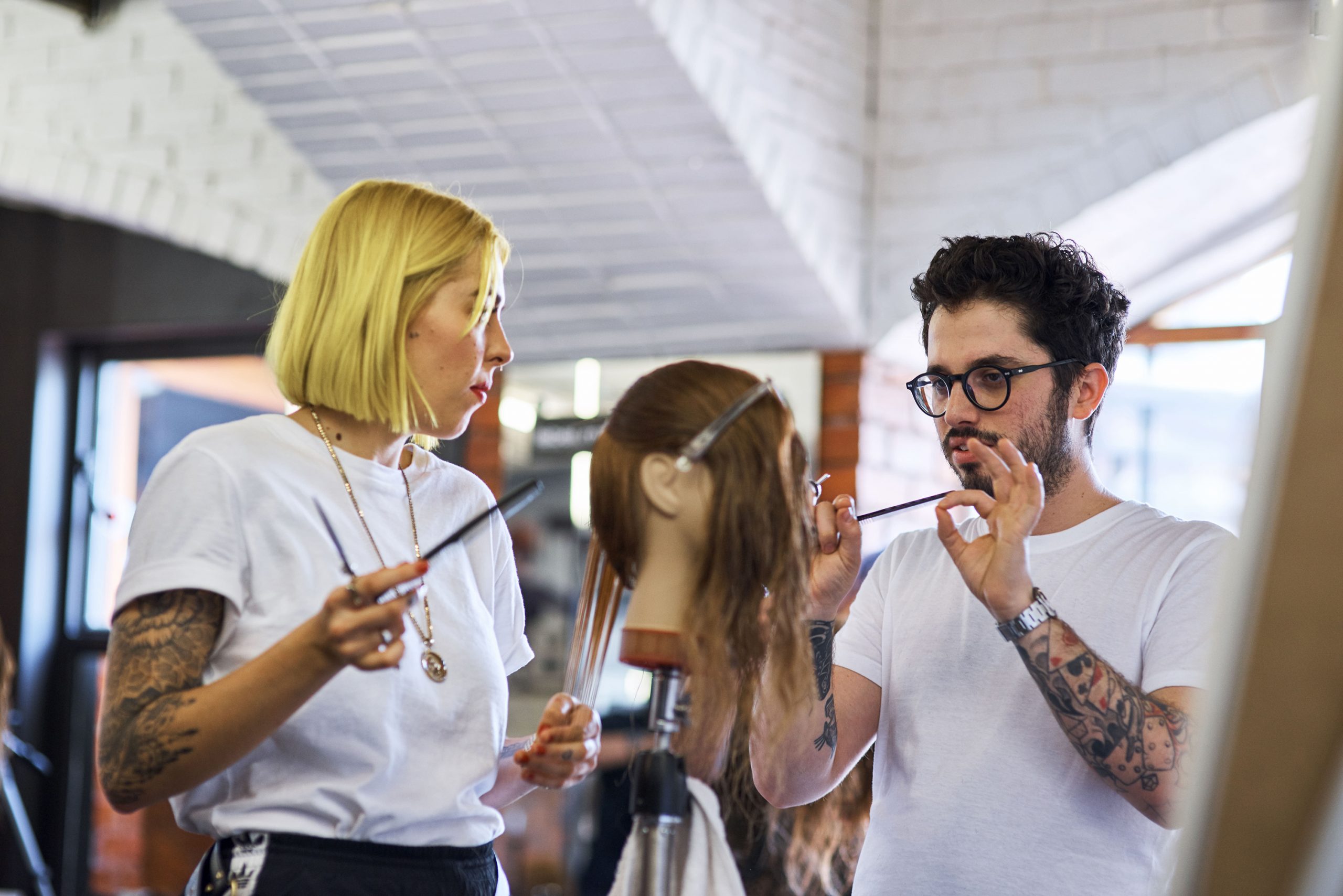 BETWEEN 1-6 DAY HANDS ON COURSE
One on One is the best way to learn hairdressing.
With a dedicated teacher all the focus is on you!
Making sure you do your best, and every detail of your work can be analysed and improved as you go. You wont have to wait around for a teacher to reach your turn, the feedback will be instant and rich in information. You will see instant result and fast that's why One on One is by far the best way to learn hairdressing!
Our team is here to work with you to design a unique learning experience for any number of days that will expand your skill repertoire and increase your earning potential. A 1 ON 1 tuition environment provides a higher degree of bespoke instruction. Students will benefit from immediate constructive feedback after every haircut and are encouraged to document with notes, drawing and diagrams. So for the best way to learn book a One on One!
TO BOOK SEND US AN ENQUIRY OR CALL ON +447799526118
Don't forget to add you number if you would like the team to call you back
If your an individual you can join a SLATE UPCOMING COURSE at the LONDON ACADEMY or if your a group you can book a PRIVATE COURSE for your team.