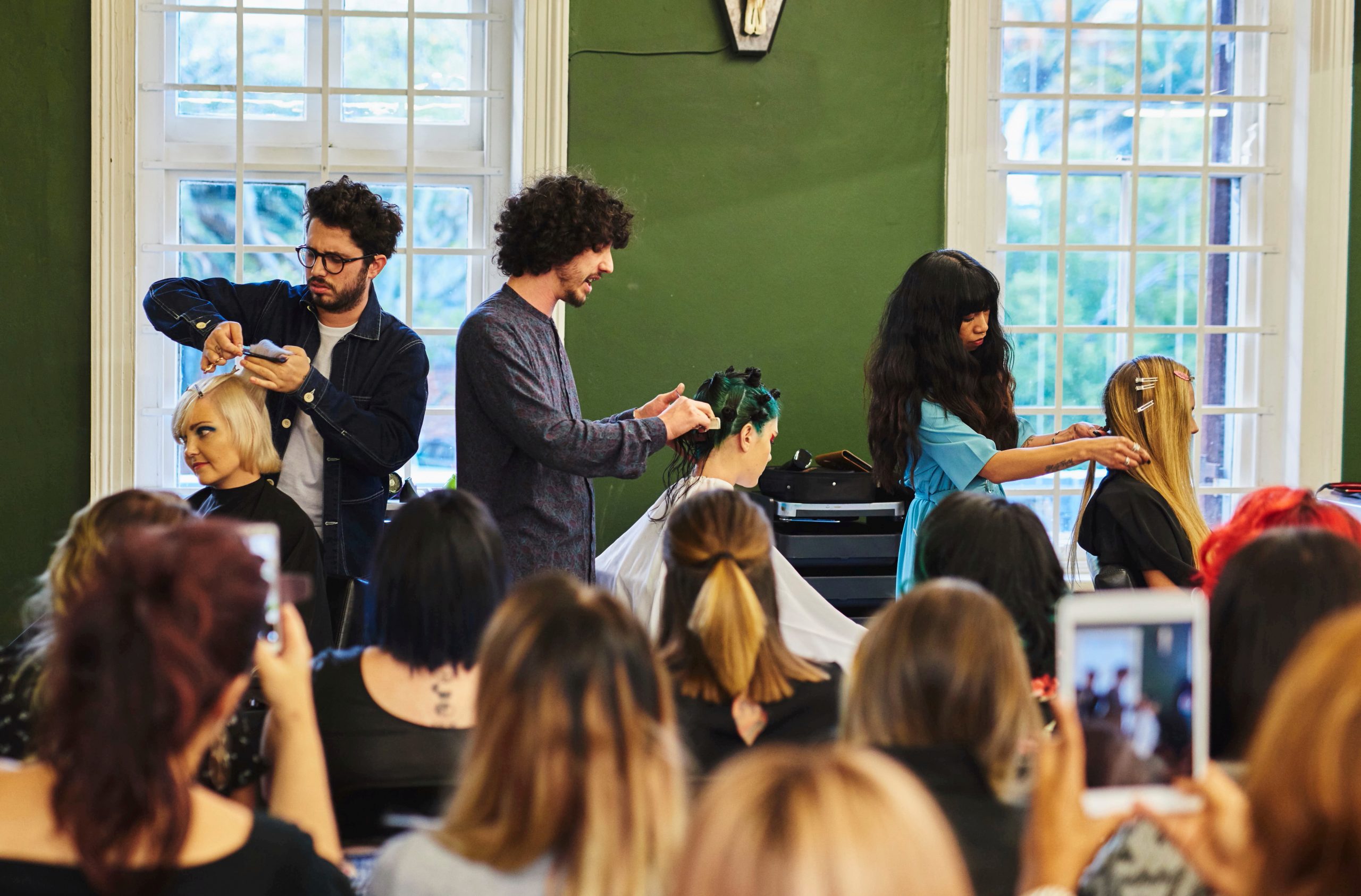 BETWEEN 1-6 DAY HANDS ON COURSES
Everyone knows that an inspired team is a productive team.
So consider the benefits of booking SLATE PRIVATE – a unique learning experience that sees SLATE instructors educating your team in the SLATE academy or within your salon or venue.
This amazing experience provides a high degree of detailed instruction. You can choose from all our course options and can be completely personalised to your team's needs.
SLATE PRIVATE courses can be delivered in London or internationally
We work closely with salons, academy's, distributors and product companies to organise education events all round the world.
If you are unsure of the type of education you require, we can arrange for you to speak to one of our experienced Academy Instructors who will be happy to take you through all your options. Once we understand your requirements, our team will make sure that your experience is a memorable one.

EVENT RUNNING TIME: Personalised – Half to 6 days
HANDS-ON SESSION SIZE: Max 8 Attendees per 1 Instructor

A NO OBLIGATION QUOTE IS JUST A PHONE CALL AWAY.
TO DISCUSS YOUR REQUIREMENTS CONTACT:
Michael +447799526118 or send a message below:
Looking to host a show? Why not book the SLATE show team to produce a bespoke one for your company?
If your an individual you can join SLATE by booking a 1 ON 1
or join SLATES UPCOMING COURSES at the LONDON ACADEMY